The most iconic vehicle in the Kia lineup made its debut at the 2018 Los Angeles Auto Show sporting a redesigned and reenergized look. Expected to arrive in select Kia dealerships in 2020, the upcoming all-new 2020 Soul EV aims to seamlessly welcome drivers to an electrified future with range, power, and technology.
---
Easy charging, easy-going.
Soul EV will seamlessly welcome drivers to an electrified future with range, power, and technology.
Fast Charging
Soul EV supports Level 1 (120 V), Level 2 (240 V) and Level 3 DC Fast charging.
Public Charging
Plug-in to the expanding public grid of more than 16,000 Level 2 (240 V) public outlets nationwide.
---
The next generation has arrived.
Electric Powertrain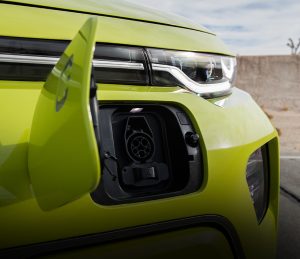 The Soul EV's electric drivetrain brings a thrill to your everyday drive with immediate torque for an enjoyable around-town experience.
Regenerative Brake Paddles
Steering wheel-mounted paddles let the driver adjust regenerative braking levels to allow the option of one-pedal driving.
Rotary Shifter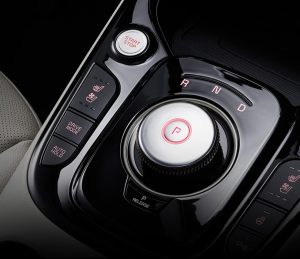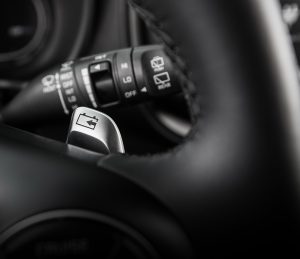 The innovative rotary shifter with LED indicator puts control and convenience within reach.
---
Recharged styling.
Headlights
Elegant LED daytime running lamps have been paired with full LED headlamps and a front cross-car LED light bar, creating a near-seamless look.
Taillights
To create a powerful presence, LED rear taillamps were added that illuminate brighter and consume less power than traditional bulbs.
Wheels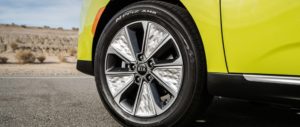 Exclusive 17-inch lightweight wheels engineered for improved aero benefits; ensure you can cut through the wind with a lower amount of resistance.
Center Console
Adapt to your every need with an EV exclusive center console with additional storage, a simplified shifter, and transformative drive modes.
Interior Styling
The Soul EV features an energetically styled interior featuring unique trim dissolving into the wrap-around dash, and an available Harman Kardon® Premium Sound System.