06-09-19
2016 Fourth of July Fireworks Times in Quakertown, PA
Believe it or not, Fourth of July celebrations are right around the corner. It's time to start planning what events you will be able to attend with you friends and family. If you are going to be in the area take note of these 2016 Fourth of July fireworks and parade times in Quakertown, PA.
2016 Quakertown Community Day
This year Quakertown Community Day is on July 4th from 8 a.m. to 9 p.m. at Memorial Park. Last year, this event included a pancake breakfast, car show, parade, baseball, live entertainment and fireworks at dusk. The Qaukertown Band will even be making an appearance this year. This is a great opportunity to get together with community members and celebrate Quakertown and our nation's birthday.
2016 Tri-Municipal 4th of July Parade
The Tri-Municipal 4th of July Parade will take place Monday, July 4 at 9:30 a.m. starting at the Town Center Shopping Center in the New Britain Borough and ending at North Branch Park. The parade will include marchers, bands, floats, fire trucks and more. Everyone is welcome to attend and are encouraged to bring a non-perishable food item for the New Britain Food Larder. Donations will be collected by local Cub Scout Pack 133 during the parade.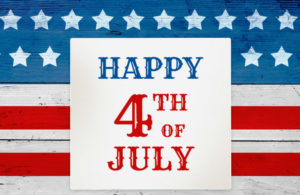 2016 Southampton Days
If you are up for leaving the area for a few hours, you might want to check out Southampton Days happening from July 4 – July 9, 2016. On July 4th there is a general admission fee of just $3.00 and will include the fair, fireworks and two concerts. There will also be a 4th of July parade before the fair opens from 9:30 a.m. to 11:30 a.m. There are plenty of fair activities, rides and games to enjoy when the fair opens at 6 p.m. leading up to the fireworks display at 9:35 p.m. This weekend-long celebration to the perfect way to enjoy the summertime weather and the company of your friends and family.
These are just a few of the exciting Fourth of July events in the Quakertown PA area. If you need a way to get to all of these events consider a vehicle from Gateway Kia of Quakertown. The 2016 Kia Soul or 2017 Sportage would be perfect for all your summer traveling. Schedule a test drive today. We wish you a safe and happy Fourth of July!
More from Gateway Kia Quakertown

2019 Oktoberfest or Brewfest in Quakertown PA
2016 Trick or Treat Times in Quakertown PA
---