05-20-19
Quakertown Kia Service Tips: Windshield Cleanliness

Kia's Executive Director of Product Quality says most people don't know the importance of Windshield Cleanliness. A vehicle's interior creates an ideal atmosphere for film build-up on the inside of windows. And, it's because the evaporation of materials (used in the manufacturing of various plastic and vinyl interior components) contributes to quicker film build-up.
That phenomenon is known as "out-gassing" and is common to all new vehicles; it's also what gives a new vehicle that "new-car" smell. As the vehicle ages, the outgassing will diminish. During cooler weather, the film on windows impairs the effectiveness of the defroster.
Regular window cleaning is recommended to help the defroster clear up the condensation faster so you can see better. Part of Gateway Kia Quakertown's delivery preparation is the special attention to cleaning all glass (windshield, side, and rear windows, etc.) and mirrors (rearview and side) right before you take your new car home. Be sure to visit your Quakertown Kia Service Department and inquire about glass cleaners for your vehicle.
Kia suggests using a good quality Glass Cleaner – (Part Number: UM040-CH006) and a Micro Fiber Cloth to effectively remove the film from the interior window surfaces. You'll see a noticeable difference!
More from Gateway Kia Quakertown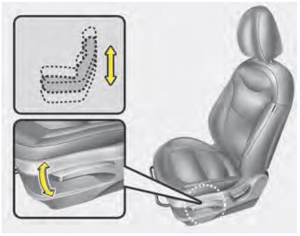 Quakertown Kia Service Tips: Manual Seat Height
Quakertown Kia Service Tips: Center Seat Belt Operation
---