05-09-16
2016 Memorial Day Parades and Events in Quakertown, PA

Believe it or not, it is already time to start planning what summer activities you will be taking part in this year. Memorial Day is just around the corner and we are here to help you find the best 2016 Memorial Day parades and events in the Quakertown, PA area. These events are a great opportunity to spend time with your family and friends while also remembering the true meaning of the holiday.
The Sesame Street Memorial Day BBQ is taking placing May 28-May 30 at Sesame Place in Langhorne PA. Admission is $29 for ages 10 & up, $9 for children ages 2-9 and children 23 months and under are free, but still require a reservation. Dinner times are Saturday and Sunday at 5 p.m. or 7:30 p.m. and Monday at 5 p.m. There will also be a fireworks show at 9 pm on Saturday and Sunday. This is a great activity especially for families with young children.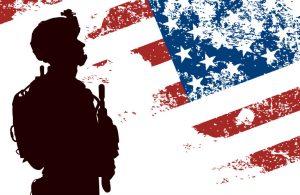 There will be a Memorial Day Parade in Perkasie PA on May 30, 2016 starting at 9 a.m. It begins from 7th & Market and ends at Menlo Park. There will be marching bands, classic cars, the Legion Riders, Boys and Girl Scouts, local fire and police companies and more. It is the perfect opportunity to show your appreciation for our nations veterans and spent some time with family and friends in the area.
Memorial Parade in Quakertown
Another great parade is the one right here in Quakertown. It will be taking place on May 30, 2016 at 9 a.m. It will form at 9th Street and Park Avenue and continue along Mill Street to the Monument in Memorial Park. After the parade, the Memorial Day Program and Service will be held. There will be big bands, patriotic floats, music and more at this community event.
Read More: Local Service Specials
To help show our appreciation for those who serve and continue to service, we offer a military discount here at Gateway Kia of Quakertown. This Military Specialty Incentive program offers up to $400 cash back on select vehicles. To be qualified you must be an active member of, honorably discharged from, retired from or on disability with the United States Armed Forces or Reserves or the spouse of the participate. This discount is available on a variety of vehicles including the 2016 Soul and 2016 Forte. If you are interested in learning more, call or visit Gateway Kia of Quakertown.
More from Gateway Kia Quakertown
---